About Cora Siré
Cora Siré lives in Montréal where she writes fiction, essays and poetry.
She is the author of two poetry collections, Not in Vain You've Sent Me Light (Guernica Editions, 2021) and Signs of Subversive Innocents (Signature Editions, 2014), and two novels, Behold Things Beautiful (Signature Editions, 2016) and The Other Oscar (Quattro Books, 2016). Her collection of stories, Fear the Mirror, is forthcoming in the fall of 2021. 
Her work has appeared in magazines and anthologies in Canada, the U.S. and Mexico. She is also the co-creator of the short film, I Want More Life to Love! 
She has participated in literary events and readings in Montréal, Ottawa, Toronto, Banff and New Haven, Connecticut and in universities such as Concordia and the University of Ljubljana, Slovenia. She has also appeared in Montreal's Blue Metropolis literary festival and the Burlington Book Festival in Vermont.
Her work has been shortlisted for various literary prizes. Behold Things Beautiful was a 2017 finalist for the QWF's Paragraphe Hugh MacLennan Prize for Fiction. The Other Oscar was shortlisted for Quattro Books' Ken Klonsky Novella Contest in 2015. Her story, Don't Tell Pablo, placed third in Grain magazine's 2019 fiction contest.
She has delivered writing workshops for the Quebec Writers' Federation and Beaconsfield Library and offers one-on-one coaching sessions to writers of fiction and nonfiction.
Born in Canada, she often writes of elsewheres, drawing on her encounters in faraway places as well as her family's history of displacement.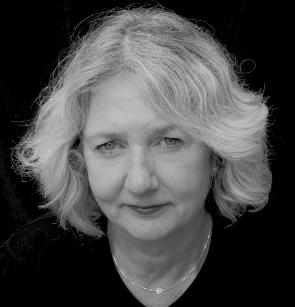 Photo Courtesy of Otokar Pogacnik

Cora Siré "has a novelist's genius for detail."
(David Godkin, blog posted May 25th, 2010)
Cora Siré's story [Corporate Citizen] "reads like Chekhov in the age of cubicle spaces."
(CBC.ca Quebec Writing Competition, judges comments posted November 19th, 2013)