Cora Siré
Cora Siré habite à Montréal où elle écrit des romans, des nouvelles, des essais et de la poésie.
Elle est l'auteur de deux recueils de poèmes, Not in Vain You've Sent Me Light (Guernica Editions, 2021) et Signs of Subversive Innocents (Signature Editions, 2014), et deux romans, Behold Things Beautiful (Signature Editions, 2016) et The Other Oscar (Quattro Books, 2016). Un recueil de ses nouvelles, Fear the Mirror, sera publié en automne 2021.
Ses oeuvres ont été publiées dans plusieurs revues littéraires et anthologies.
Elle a participé à plusieurs lectures littéraires à Montréal, Ottawa, Toronto, Banff, New Haven (Connecticut) et Burlington (Vermont). Membre de l'UNEQ, en juin 2017 elle a participé à l'événement « L'écriture de la différence: genre, langue et colonialisme » avec l'écrivaine argentine Marina Porcelli et Maria José Visconti dans la Maison des écrivains.
Contact
Courriel : info @ quena.ca
Liens
Signature Editions | Quattro Books | Bruce Roberts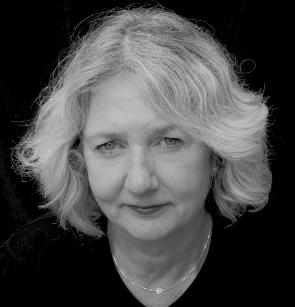 Photographe par Otokar Pogacnik
Cora Siré « possède le génie d'une romancière pour les détails.»
(David Godkin, blogue, le 25 mai 2010)
Le conte par Cora Siré [Corporate Citizen] « ressemble à Tchekhov dans l'âge des cubicules.»
(CBC.ca Quebec Writing Competition, commentaires des juges, le 19 novembre 2013)