Cora Siré
Cora Siré lebt in Montréal. Hier schreibt sie ihre Romane, Erzählungen, Essays und Gedichte.
Sie ist Autorin des Gedichtbandes, Not in Vain You've Sent Me Light (Guernica Editions, 2021) und Signs of Subversive Innocents (Signature Editions, 2014), und des Romans, Behold Things Beautiful (Signature Editions, 2016) und The Other Oscar (Quattro Books, 2016). Eine Sammlung ihrer Kurzgeschichten, Fear the Mirror, wird im Herbst 2021 erscheinen.
Ihre Werke sind in diversen Zeitschriften und Anthologien erschienen.
Kontakt
Mail: info @ quena.ca
Verbindungen
Signature Editions | Quattro Books | Bruce Roberts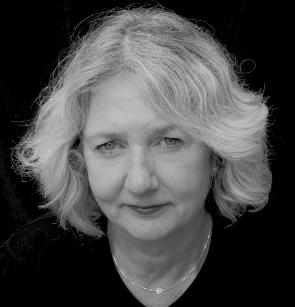 Foto von Otokar Pogacnik
Cora Siré "vereint Genialität und Liebe zum Detail einer Romanschriftstellerin."
(David Godkin, Blog, 25 Mai 2010)
Ihre Kurzgeschichte [Corporate Citizen] "liest sich wie Chekhov im Zeitalter begrenzender Bürozellen."
(CBC.ca Quebec Writing Competition, Kommentare des Preisrichters, 19 November 2013.)